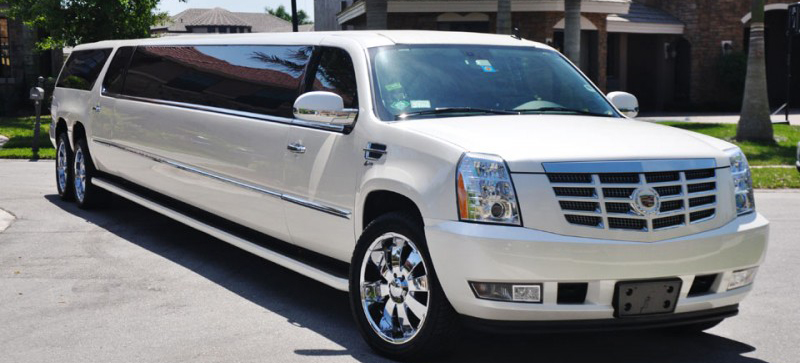 Escalade SUV limos can comfortably transport up to 20 passengers.
These premium limousines come equipped with everything your party will need for a good time: wet bar, laser shows, neon fiber optic lights, 2200 watt stereo with CD player, DVD player, 3 subwoofers, 4 flat screen televisions, sodas, water and ice. Cadillac Escalade limousine rentals are available in Miami, Fort Lauderdale, Boca Raton, West Palm Beach, and all of South Florida.
Rent an Escalade Limo
I Love Miami Limos makes customer satisfaction our number 1 priority. Our drivers are courteous and knowledgeable and ensure that your experience is nothing short of spectacular. To rent an escalade limousine, contact us today.

What our Customers say:
I wanted to thank you guys for the awesome limo service we experienced last Friday for my daughter's sweet sixteen! Our driver was very courteous and professional, the actual Escalade limousine was nothing short of beautiful. Her and her 13 friends were able to fit very comfortably. My daughter, Christine, really raved about the neon lights and the sound system. After hearing her experience my wife and I are very excited to ride in the limousine for my cousin's wedding. Wouldn't recommend any other Limo service!