Classic, sleek, and distinguished, the Cadillac has defined both class and elegance for decades and has also been the gold standard of the chauffeured limo ride. The next time you're thinking about arriving at any big event in style, consider a Cadillac Deville or other model of Cadillac stretch limousine.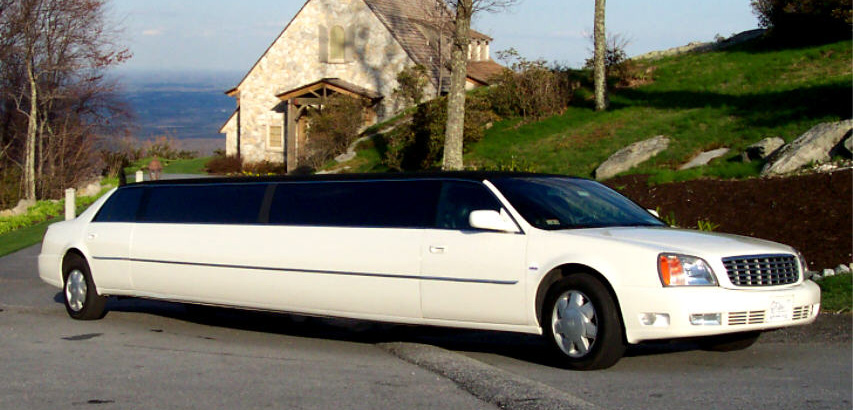 The Cadillac limousine is probably the most iconic limousine service in the minds of the people.
Renting a Cadillac Limousine
I Love Miami Limos offers several models of Cadillac stretch vehicles. These are one of our most popular options due the diverse array of amenities to choose from. These amenities are designed to meet the most discriminating tastes, and if you have any special requests, we would love to accommodate you. We would be happy to discuss what you're looking for in the way of amenities and seating capacity and present you with the perfect match. Whichever model of Cadillac limousine you choose, you can be sure that you will be riding in comfort and style.These limos are perfect for anniversaries, romantic nights out, or any special occasion that calls for a bit of extravagance. Since the newer models of Cadillac SUV limos are designed to turn heads and make people gaze and marvel at their size, the classic Cadillac limo is the perfect match for those who want to travel tastefully and comfortably. The traditional Cadillac limousine includes tinted windows, power windows, and is used by those who like to travel anonymously. Executives, celebrities, sports figures, CEOs, and other high profile people visiting Ft. Lauderdale, Miami, or West Palm beach will find that this vehicle suits their needs perfectly. All of our well-trained drivers are courteous and professional, knowledgeable of the local area and familiar with all major South Florida venues.
Looking for the Cadillac SUV Limousine? I Love Miami Limos can help you there, too.
What our Customers say about our Cadillac Limousine service:
I just wanted to thank everyone over at I Love Miami Limos for their excellent service. For our past corporate event there was no better choice than the classic Cadillac. With this limo service you get everything you would expect out of one and then some. The staff and drivers were highly professional and courteous. I actually befriended one of the drivers Pete and had him join the party. For the next corporate event I will be sure to call you guys again!