The month of joy and delight is upon us and with it, the holiday season is going to be a treat for everyone just like every year. Virtually everyone makes plans for the Christmas, and most of them involve roaming around the blocks with family and friends to see the magical spirit of Christmas that people around the Miami and Fort Lauderdale welcome with beautiful and vibrant colored lighting. And the good news for the people of Miami and Fort Lauderdale is that I Love Miami Limos is providing 2018 Christmas Light Limo Tour In Miami, Fort Lauderdale and South Florida.
This means you will not have to wander around the streets to see the most popular and beautiful places glowing with gorgeous lighting on your own. Due to massive traffic of people in cars and on foot, it will become hard for you to navigate through the roads which will not allow you to stop and take in the magical images of Christmas lighting. That is the reason that I Love Miami Limos is offering 2018 Christmas limo service Fort Lauderdale and Miami so you and your friends and family can sit back and enjoy the spirit of Christmas to its full extent. We know you have waited a whole year for this and we will not let you waste it on driving around famous places on your own while you should be on the passenger's seat, enjoying the view.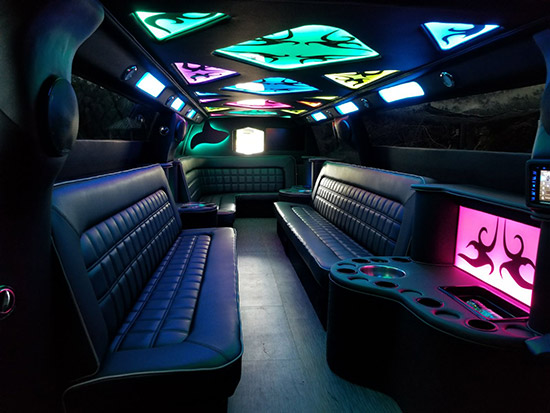 Why Should You Take 2018 Christmas Light Limo Tour With Us?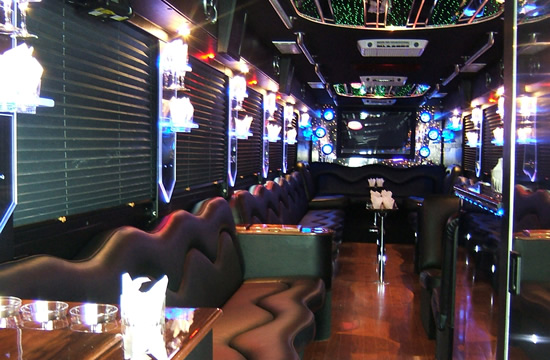 When it comes to the 2018 Christmas Light Limo Tour, people may not see it as the time for hiring a limo service when it is the time where limo service is needed the most. If you are wondering why, have a look at some of the primary reasons below:
You Need to See Not Drive: People often think that they can take a Christmas tour on their own and they don't need the help of any transportation company to give them a proper and memorable tour. Well, this may be true in some cases, but this is completely wrong when it comes to 2018 Christmas Light Limo Tour. People need to know that the season of Christmas comes only once a year and if you miss it, you will have to wait for a whole year. And you certainly don't want to give it away in taking care of the driving and making sure your vehicle doesn't hit a pedestrian who is enjoying the spirit of Christmas on the road while you are stuck driving your family around. That is why our professional and highly dedicated chauffeurs have taken it upon themselves to show you around the Miami and Fort Lauderdale and let you witness the magical moments and experience the happiness that the spirit of Christmas brings with it. They know all the venues and places where the Christmas lighting and parties take place, and they will take you to all of them.
No Ruining of Christmas for You: When you take it upon yourself to drive around the city and witness the beauty of Christmas, then you may have taken the wrong decision. Besides not being able to enjoy because of driving on your own, you may also ruin Christmas for you and the people traveling with you. This is because you may never know when you get a flat tire or any other mechanical problem in your vehicle. If this happens, what would you do? There will be nothing that you would be able to do about it, the roads will be jam-packed with people and vehicles, and you will either have to push your vehicle to a service center or leave it on the road and travel on foot. This will without a doubt ruin Christmas not only for you but the people who decided to go with you. Therefore, you need limo service for Christmas 2018. The professional chauffeurs always keep their vehicles up to date and get a full checkup and maintenance before important events like this one. They will give you and your friends and family, a full 2018 Christmas Light Limo Tour without you having to drive the vehicle by yourself.
Be Safe: According to a report by the National Crime Information Center, roughly 21000 cars were stolen over holidays in the year 2010, and there is not a huge reduction in that number yet. This means if you take your own car for the 2018 Christmas Light Limo Tour and you, for some reason park it somewhere and go to see lighting closely or to enjoy a party, you are at risk of getting your car stolen due to the higher chances of it getting stolen during this season. Therefore, it is completely safe for you to leave your car at your garage and get the limo service for Christmas 2018. The professional chauffeur will park the car wherever you will tell him to, and you can go ahead and enjoy the lighting or a party without having to go back and check your car every 15 minutes.
So these are some of the reasons to why you need 2018 Christmas limo service more than ever on this Christmas. Just make sure get the booking before limo service providers get houseful.
Now is The Chance to Get Booking for 2018 Christmas Limo Service
So now that you know how important it is for you to get the limo service for Christmas 2018, you should not wait any longer and book one for yourself. This is because due to the massive interest of people in getting the limo service for tours and for parties on this Christmas, all limo service providers get overbooked quickly. But there is still a few slots left at I Love Miami Limos which means you can contact us and get the professional limo service for your 2018 Christmas Light Limo Tour. We understand you want this tour to be magical and we are more than ready to make sure you get experienced that you never even imagined.