A party bus rental can transport your wedding party and guests distinctively and unforgettably. A party bus rental can be the perfect solution! Party buses with a fun and comfortable way to travel, with amenities like plush seating, climate control, sound systems, and more. They're also a great way to keep the celebration going between wedding events, allowing you to enjoy drinks and music while on the move. With a party bus rental for weddings, you won't have to worry about navigating traffic, finding parking, or coordinating multiple vehicles. Plus, your guests will appreciate the convenience and luxury of a party bus ride.
Tips for Planning a Wedding Party Bus Rental in Miami FL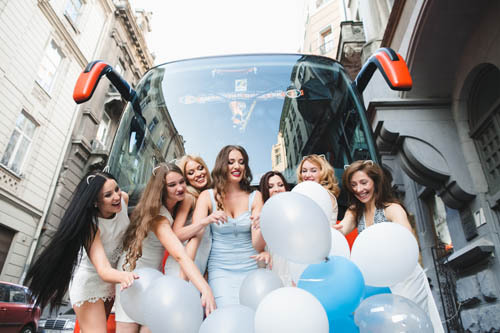 Planning a wedding party bus rental can be a fun and exciting experience. Still, it also requires careful consideration to ensure everything goes smoothly on the big day. First, decide on the size of the party bus based on the number of guests you plan to invite. Next, research different party bus rental for weddings companies in Miami and compare their prices, amenities, and reputation. It's important to read reviews and ask for referrals to ensure you choose a reputable company. Discuss with the rental company the specifics of your wedding party, including the pickup and drop-off locations and the itinerary for the day. Don't forget to ask about additional fees, gratuities, and cancellation policies. On the wedding day, ensure everyone knows the pickup time and location, and arrive early to avoid delays. By following these tips, you can ensure a memorable and stress-free wedding party bus rental in Miami.
Several factors must be considered when finding an affordable limo rental for parties in Fort
Find Affordable Limo Rental for parties in Fort Lauderdale FL
Lauderdale, FL. The first step is researching different limo rental companies and comparing their prices. Be sure to ask about any promotions or package deals they may offer to help you save money. Additionally, consider booking during the off-season or weekdays, as prices tend to be lower. Another option is a smaller limo, such as a sedan or SUV, which can be more affordable than a stretch limo. It's important to choose a reputable company, so make sure to read reviews and ask for referrals. 
Elevating your special occasion with a luxury limousine in West Palm Beach FL
A luxury limousine service is a premium transportation service that provides stylish and comfortable rides for various events. It offers a range of vehicles, from stretch limousines to SUVs, equipped with plush interiors, mood lighting, and entertainment systems. Limousines offer a unique and glamorous transportation option to elevate any event, from weddings and proms to corporate events and airport transfers. With various sizes and styles, you can find the perfect limousine to fit your needs and preferences.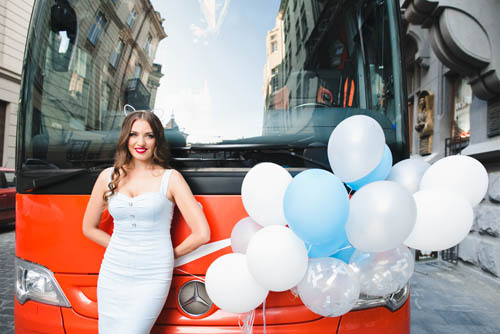 Whether you prefer a classic stretch limo or a more modern SUV, you'll enjoy luxurious amenities like leather seating, tinted windows, and advanced sound systems. Professional limo drivers ensure a safe and comfortable ride while also providing a touch of VIP treatment. Enjoy your special occasion with a party bus rental for weddings.
Party Bus Vs. Limo Rental: Which is Better for Your Miami Wdding Event?
When choosing between a party bus and a limo rental for your Miami wedding event, there are a few factors to consider. If you have a large wedding party, a party bus for weddings may be the better choice as it can accommodate more people and offer more space for dancing and socializing. Party buses also come with various amenities like sound systems, lighting, and even a bar, making them a great choice for those looking to celebrate and have a good time. However, a limo rental may be better if you prefer a more elegant and sophisticated transportation option. Limos offer a classic and luxurious look that can add a touch of glamour to your wedding day. A limo rental can provide an intimate and exclusive experience with amenities like leather seats and tinted windows. Ultimately, the decision between a party bus and a limo rental will depend on your personal preferences and the specific needs of your wedding event.