Game days are an exciting time in Miami FL, whether you're a Dolphins, Heat, or Marlins fan. If you plan to attend a game with friends, consider renting a party bus for your transportation needs. Party buses offer a fun and convenient way to travel to and from the game, with amenities such as audio and lighting systems, comfortable seating, and even a small bar area. Plus, with a designated driver, you can enjoy the game day festivities without worrying about navigating traffic or finding parking. Make your game day experience in Miami, FL unforgettable with a party bus rental.
Party Bus Amenities for Game Day In West Palm Beach FL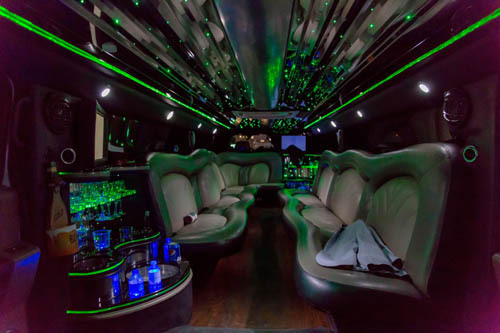 Party bus services for game day in West Palm Beach, FL is a great way to make the experience even more exciting and enjoyable. One of the biggest benefits of party bus rentals is the amenities they offer. Most party buses come equipped with comfortable seating, ample space for storage, and a high-quality sound system that will have you pumped up and ready to cheer on your team. Some party buses even have TVs and entertainment systems, allowing you to watch pre-game shows or post-game analyses while on the road. Additionally, many party buses have a small bar area to enjoy your favorite drinks and snacks before or after the game.
How to choose Party Bus Services for Game Day In Fort Lauderdale FL
When choosing party bus services for game day in Fort Lauderdale, FL, there are several factors to consider.
First and foremost, you'll want to ensure that the company is reputable and has a proven track record of providing quality service. You should also consider the size of the bus, ensuring that it can accommodate your entire group comfortably. Look for a party bus with comfortable seating, a sound system, and a bar area.
Additionally, it's important to consider the cost and any additional fees or charges that may apply. Choose a service provider with affordable prices.
Finally, book your party bus rental well to ensure availability, proper planning, and coordination.
Renting a party bus for prom in West Palm Beach, FL is a popular option for students looking to make a grand entrance to their special event.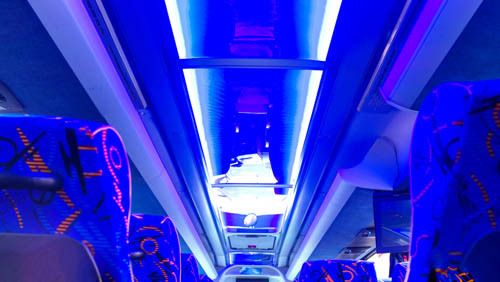 With several companies offering this service, it's important to research and compares prices and features to find the best fit for your group. Party buses typically come equipped with amenities such as music, lighting, and comfortable seating and can provide a fun and safe way to travel with friends. Be sure to book early to ensure availability on your preferred date.
Popular Game Day Destinations in Miami FL
Miami, FL, is known for its vibrant sports scene and has several popular game-day destinations. Hard Rock Stadium is among the most popular, home to the Miami Dolphins and Miami Hurricanes football teams. Marlins Park is another popular destination, hosting Major League Baseball games for the Miami Marlins. For basketball fans, the American Airlines Arena is home to the Miami Heat. Additionally, Miami FC plays professional soccer games at Riccardo Silva Stadium. No matter which sports team you support, Miami has a game-day destination for you. Plan your party bus rental to ensure a smooth and enjoyable game-day experience.
Frequently asked questions about Party Bus Services for Game Day in Miami FL
How many passengers can fit on a party bus for game day in Miami, FL?

Answer: The capacity of party buses for game day in Miami, FL can range from 12 to 50 passengers, depending on the bus size. Choosing a party bus that can accommodate your entire group is important.
Is alcohol allowed on the party bus during the game day in Miami, FL?

Answer: Most party bus rental companies allow alcohol on their buses for game day in Miami, FL, but it's important to check with the rental company beforehand. Some companies may have specific rules and regulations regarding alcohol consumption on their buses.