If you're flying into or out of West Palm Beach, FL, you'll want to ensure reliable transportation to and from the airport. Taxis, ride-sharing services, and public transportation are all popular choices, but they may not always provide the comfort and luxury you desire. You can travel in a limo rental for the airport to and from the airport in style and comfort by renting a limousine, with the added benefit of professional chauffeur service.
Why Choose a Limo for Airport Transportation in West Palm Beach FL?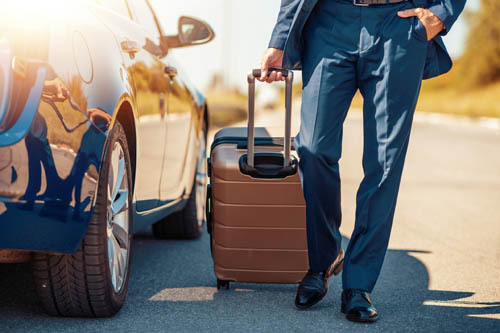 You might choose a limo rental for airport transportation in Fort Lauderdale for many reasons. Here are just a few:
Comfort: Limousines are designed for comfort, with plush seating, climate control, and often a bar or entertainment system.
Style: Arriving or departing in a limousine adds style and sophistication to your travel experience.
Convenience: With a professional chauffeur, you don't have to worry about navigating traffic or finding parking at the airport.
Reliability: When renting a limo from a reputable company, you can trust that your driver will arrive on time and safely get you to your destination.
What to Look for a Limo Rental Company In Miami FL
Booking a limo rental for airport transportation in Miami, FL is a convenient and comfortable way to travel. It's important to follow these steps for a limo rental company:
Research and select a reputable limo rental company in Miami.
Provide the company with your travel details, including the pickup location, flight number, and arrival time. This will allow the company to track your flight and ensure your limo awaits you when you arrive.
Provide your contact information, so the company can easily reach you if necessary.
Confirm your reservation with the limo rental company in advance and provide any special requests or requirements you may have.
By booking a limo rental for airport transportation in Miami, you can sit back, relax, and enjoy the ride in style and comfort.
Book the Best Airport Limo Rental In West Palm Beach FL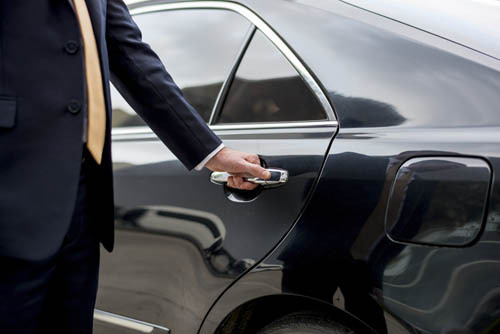 When traveling to or from the airport in West Palm Beach, FL, booking an airport limo rental is a smart choice. With an airport limo rental, you can relax and enjoy the ride without worrying about navigating traffic or finding parking. Our professional drivers know the area well and will ensure you arrive at your destination on time and in style. Our fleet of limousines is equipped with all the modern amenities, including comfortable seating, climate control, and state-of-the-art sound systems. Whether you're traveling alone or with a group, we have the perfect vehicle to meet your needs. Book the best airport limo rental in West Palm Beach FL, and experience the ultimate luxury and comfort for your airport transportation needs.
Can I Customize my Party Bus Rental for Game Day in Fort Lauderdale FL?
I Love Miami Limos party bus rental offers various customization options for your needs and preferences. You can often choose from various amenities, such as surround sound systems, flat-screen TVs, and refrigerators to keep your beverages and snacks cold. Some companies also offer additional options, such as decorations and party favors, to help create the perfect game day atmosphere. Additionally, you can choose your preferred route and stop at specific locations. Ask your rental company about their customization options and any associated fees.
Enjoy affordable and reliable Limo Rental For Airport.
The Ultimate Guide to Luxury Party Bus Rentals For Game Day in Miami FL
A luxury party bus rental, spacious vehicles come with all the amenities, from plush seating and high-end sound systems to wet bars and flat-screen TVs. They're perfect for groups of friends or family who want to enjoy the excitement of game day together while traveling in style and comfort. With a professional driver at the helm, you won't have to worry about navigating traffic or finding parking, so you can focus on having a good time. Book your luxury party bus rental for game day in Miami, FL today and prepare to make memories that will last a lifetime.