Mini Bus & Party Bus Rental In Miami Fort Lauderdale
Call us at 305 455 6169, we will
have

a very special discount for you. Cheapest Price Guarantee!

Mini bus and Party Bus rental In Miami, Fort Lauderdale are environmentally sound and very fuel efficient, and I Love Miami Limos offers state of the art Mini buses and Party Buses for your Corporate Event, Wedding, Shopping excursion, school trip and any event requiring luxury transportation. Mini buses are ideal for conferences, charters, social gatherings, corporate groups, school field trips, church reunions, or any occasion that calls for large group transportation in the safest and most comfortable manner. Enjoy sitting back and leaving the navigation to us.
Party Bus Rental Miami, Fort Lauderdale Video:
Our Excellent Setup for You to Pull Off the Best Party
We invite you to our company of party bus rental services. Our charismatic buses are airy and spacious. Life is no fun without music so we took extra care of that. Our buses offer loud woofers – deck system with dynamic stereos. Listen to music for hours and hours and don't get bored.
Affordable Mini Bus and Party Bus Rental in Miami, Fort Lauderdale and South Florida Areas
Flexible cost plans are provided at our mini bus rental and party bus rental as well. Have a chat with the staff and look at the overall ambience. You can get an estimate via telling us which state you want to travel and for how many days you require our prestigious buses.
Call us at 305 455 6169, we will have a very special discount for you. Cheapest Price Guarantee!
Party Bus Rental Miami, Fort Lauderdale Exterior Photos: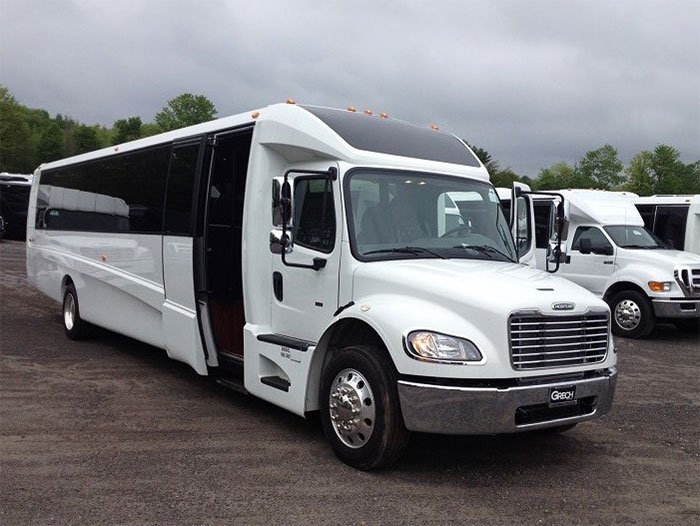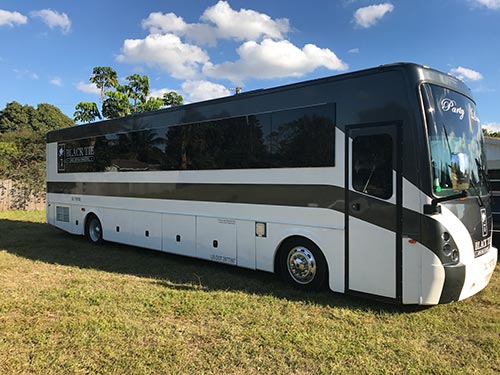 We Understand It Is Important to You
Think for a moment – you are going to celebrate your holidays to one of your favorite places – All of your friends and family inside a bus – there's food – there's laughter and there's delightful music teasing your ears. Your loved ones giving you an approving nod and you feel good about yourself. How cool is that! It doesn't stop at this point. The party bus is moving with its serene flow. You gaze outside the window and things appear calm but on the inside, it's a crazy party night. Stylish lights, changing their colors to and while your friends starting a pillow fight. It's a place to escape all your tiring schedule and have a good time. That why you should choose the best party bus rental service.
Party Bus Rental Miami, Fort Lauderdale Interior Photos: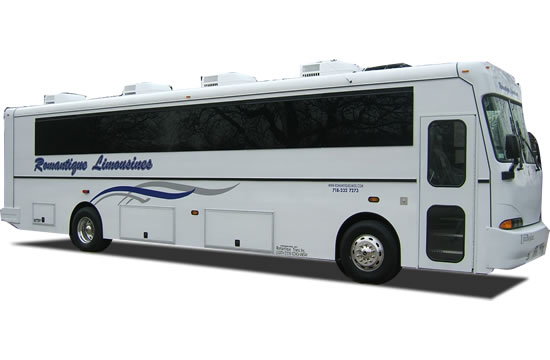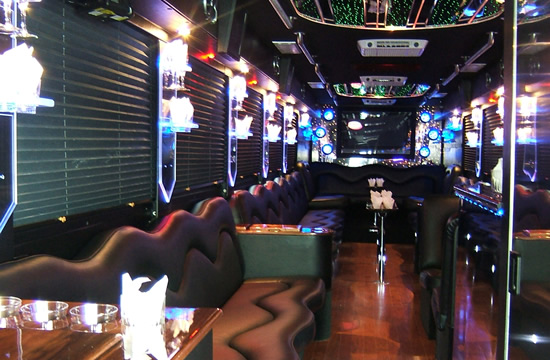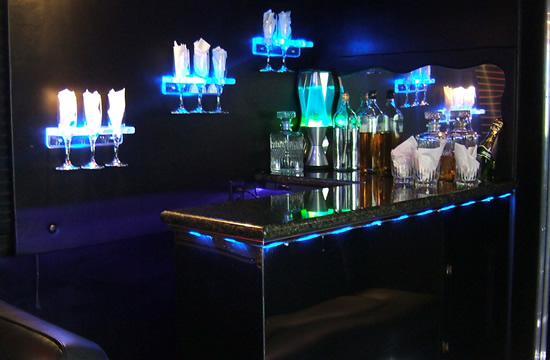 Why Our Mini and Party Bus Rental Are Unique?
Our mini  buses are different than the lot being offered by other people in the target market. Most of the mini and party bus rental services have buses in poor shape and are drove by curt matured staff. Our mini and party buses are famous for their level of comfort. Drivers of our business venture are especially instructed to be extra polite with the customers. They have a code of conduct and are well versed in their discipline. You paid the price – for that timeframe, the bus belongs to you. Have fun – party and have a time of your life.
Music and words have an effect on our daily lives. If we meet a polite person or listen to good quality music, our mood gets party elevated. If we interact with a hateful person, our day gets bad. The way people respond to other people and how they utter their words have an impact on our day-day lives. Furthermore, a good environment is all you need to chill and have a quality time. Our buses excel in all three of these challenges. Good and loud music is available and special instructions are given to our staff to be gentle at all times. A customer's care and a customer's worthwhile time is our topmost priority. The facility of air-con, heater, bar area, restroom and poles are available in our luxurious buses. With seats up to forty, almost 60 people can be adjusted inside the party buses. With affordable party bus rental plans, you can bring all your friends and family on board and hop on to a wonderful trip.
Hygiene and cleanliness is especially focused in our buses. The upkeep of lights is periodically regulated and the comfort level of seats is maintained to ensure a lovely time for our visitors.
Call us at

305 455 6169

, we will have a very special discount for you. Cheapest Price Guarantee!
Our fleet of deluxe Mini Bus and Party Bus in Miami, Fort Lauderdale and South Florida Areas include models with the following seating capacities:
24 passengers mini and party bus
40 passengers mini and party bus
50 passengers party bus rental
How to rent A Mini Bus or Party Bus in Miami Fort Lauderdale and South Florida Areas?
To request a Mini bus or Party Bus rental in Miami Fort Lauderdale from I Love Miami Limos, don't hesitate to give us a call to discuss pricing and vehicle options.
I Love Miami Limos Gallery: