When it comes to traveling, everyone deserves to travel in a Limo and feel the luxury of sitting on soft leather seats inside an outlandish car gaining everyone's attention. Though there are plenty of limos that everyone should at least try once, the below-given limos including the party bus are the ones that everyone must try to get the vibes of traveling in a legit limo: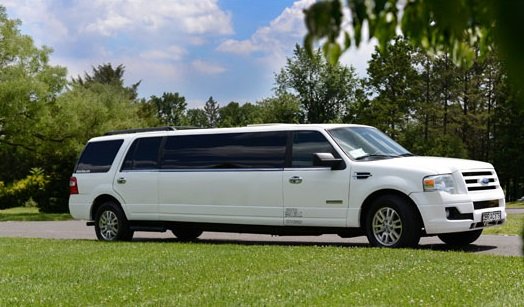 Escalade Limo: Inside this lavish limo is everything that you will ever need to satisfy your travel party cravings. The outlandish limo comes equipped with amenities like wet bar, neon fabric optic lights, laser shows, sodas, water and ice, 2200 watt stereo with DVD player, CD player, three subwoofers and four flat-screen televisions. The best thing about this type of limo is that you can take your whole gang with you to party on the road because it has a seating capacity of 20 people. So if you are going to an event especially a concert or a bachelor party this one is a perfect choice.
Party Bus: If you are attending events that would require more than 20 people to travel with you like a wedding, school trip, corporate event, or simply a shopping excursion, a party bus is just the type of limo you will need. You can find some of the best party busses at Miami Limo and Fort Lauderdale Limo with a capacity of seating up to 50 people. The party bus comes equipped with large woofers and deck system with dynamic stereos so all the passengers can have a great time. Besides the sound system, it has many facilities for a blasting party ensuring everyone forgets about long traveling distances and enjoys.
Wedding Limo: If you are planning your wedding and want to make sure that you arrive at the venue in a style that is different from the rest of the crowd, a Chrysler limo is the well suited for the occasion. Its lavish exterior and luxurious interior with soft leather seats will simply wow your partner. This one can be used for the bride and groom, and the party bus can be used for the transportation of guests, and you will have yourself a luxurious and very stylish set of transportation fleets.
Pink Limo: This one is a must to try for ladies who want to make a statement when they are going out with their family or friends. Due to its luxurious pink color and well-decorated interior and exterior, the pink limo is well-suited for all ladies. Whether you want to go to a spa, do shopping or simply enjoy a night out, you should definitely try this one. It has a seating capacity of 16 passengers which means you can take your whole squad of girlfriends out with you.
Motor Coach: Do you want something even bigger than the party bus? Well you can get the motor coach that has the seating capacity of up to 61 passengers. And don't worry, its gigantic size does not compromise its luxurious look. The coach can be rented at Miami Limo as well as Fort Lauderdale Limo. You can get amenities like air-conditioning, PA system, Televisions, Toilets, LED strobe lighting and Blockbuster sound system to name a few.
Airport Limo: The most stressful traveling conditions are when you are going to the airport or coming from it because you have the tension of missing the flight when going and you are very tired when coming from the airport. That is why you need to try the airport limousine service that you can easily get at Miami Limo as well as Fort Lauderdale Limo. The limo will be right at your doorsteps to pick you up and drive you to the airport so you don't miss your flight and it will be waiting for you when you come out of the airport as well. Besides using it for yourself, you can make a great impression on your guests if you send it to pick them up from airport or drop them off.
So these are some of the limos that you should definitely give a try. Make sure to see a whole range of limos at Miami Limo and also at Fort Lauderdale Limo.
Give Miami Limo a Call For Booking:
We at Miami Limo always make sure that all of our clients have the best time of their lives when they are traveling with us. Our professional chauffeurs are fully trained to drive limos on the roads of Miami and Fort Lauderdale, and they are specially instructed to make sure their passengers enjoy the whole travel.
Whether you need to take your partner out for a romantic dinner, attend an event with a huge gathering or take your friends out for the party, Miami Limo has the fleet for every type of need. Just call us, and we will take care of the rest.