This October, some of the best events are going to take place in Miami. Some of these events have an international value and people from around the globe come to Miami to witness these events. If you want to enjoy some of the top events in Miami October 2018 as well, then you need to know about them beforehand so you can make your limo reservations in advance. So without further ado, let's see some of the best events taking place in Miami this October:
Miami International Auto Show:
The Miami International Auto Show is one of the top events in Miami October 2018. The event dates back to 1971 when people first witnessed this incredible exhibition of most exotic vehicles. It has gained nation wide popularity since then and now some of the best collection is displayed there that mesmerizes auto enthusiasts. The event is already launched and will be over on 13th October. It is a venue for the national product introductions where the auto show showcases over a thousand new vehicles that are displayed there from over forty different manufacturers around the globe. It is a perfect event to arrive in an exotic Miami Limo.
South Beach Seafood Festival:
This iconic seafood festival is going to take place from 16th to 20th October 2018. The event is sponsored by the Breakthru Beverage Florida along with the team from the CI Management. This seafood event is globally recognized, and people try to get there from all over the world. If you want to give your taste buds a feel of freshly prepared delicious seafood, you should attend this mouthwatering event. This is not just another food event; it will showcase the talent of well-known chefs who will make sure you remember the taste of their deliciously cooked seafood all year long. So gather your family and friends, hire a party bus Miami and go to this event.
Italian Film Festival:
This is going to be an incredible event to attend for all the movie and cinema lovers. You will get to discover a whole new world of filmography based on Italian Culture. If you are someone who loves art and culture, this is the perfect event for you. The event was first launched in 2002 and has been growing rapidly since then. It will be launched from 5th October to 9th October, and the tickets start for as low as $12 per person. And don't worry if you don't know the Italian language, all the films will be with English subtitles so you can fully cherish this festival.
Burger King Beach Run:
Most of us attend events for our own enjoyment. But what if you get to attend an event where not only you will enjoy but your presence in this event will also make a huge difference in the lives of hundreds of people. The Burger King Beach Run is all about fun and raising funds for the scholarships for students across North America. With your donations and fundraising efforts through the Beach Run by Burger Kings, the lives of many local students will be improved. The event is going to take place in the morning of October 6th and the starting price for a single person is just $45. There is also a Kiddie Dash that will only cost you $10 per child. All of this money will be used for a noble cause. And you don't have to just run in this event; there is a post-race party at the beach that is free for everyone.
Grovetoberfest:
Check out the biggest craft brew festival this year on 13th October. The event will take place at Peacock Park in the Coconut Grove. The festival offers the opportunity to all festival goers with unlimited samples directly from a variety of 400 regional and local brews including the rare and exotic varieties. Besides the tasting, the event will also have live music, some of the favourite games and many more things that will make your day worth a while. Tickets of the event start at $44 for the general admission at 4 pm and for early admission at 3 pm, you will only have to pay $74. Arrive in style at this exotic event in a Miami Limo.
Coral Gables Hispanic Culture Festival:
If you love and value art, music and food, you should attend this fun-filled festival featuring Hispanic culture. People from all around the world will be attending this one of the top events in Miami October 2018. There will be local and international musicians, artists, businessmen, and designers to promote their masterpieces and showcase the unique and diverse flavours that the Hispanic community and other different cultures from around the world will bring to this festival. The event will take place at 20th and 21st October, and the best thing is that the admission to this festival is free. It also has a doggie booth with snacks and water that your pets will definitely love.
Halloween: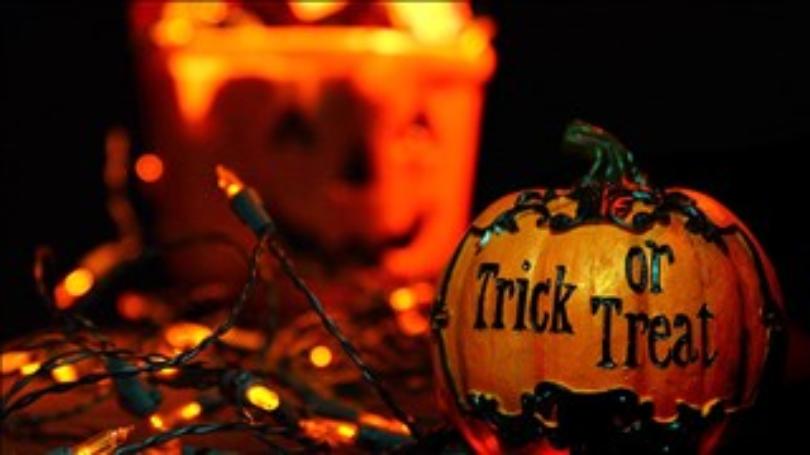 Who doesn't love Halloween? You get to dress up in fun costumes and gather loads of sweet treats. The event will take place at the Lincoln Road Mall that will become ground zero for the biggest, craziest and spookiest Halloween celebration of Miami. This one is unequivocally one of the top events in Miami October 2018, and you should attend it if you want some real fun this Halloween. The event will take place on 31st October. Make sure to hire a party bus Miami and attend this event with friends and family.
These are some of the best events that will take place in Miami this October. And the good thing is that we are here to help you get to these events. There will be chaos on the roads because of these events, but our professional chauffeurs will make sure that you reach at your desired venue safe and on time.