A limousine, or simply "limo," is a high-end car frequently used for transportation, particularly for special events or occasions. It is often associated with elegance and comfort. Professional chauffeurs typically drive limousines, and Limo rental for airport is the best option for luxurious transportation. Limousine Rental Services Professionals in West Palm Beach offer a convenient and stylish way to travel. Whether arriving at Palm Beach International Airport or departing, a limo rental can ensure a smooth and comfortable journey. You may unwind and enjoy the ride using the limo's amenities, such as roomy seating, climate control, and entertainment systems, with experienced drivers in the driver's seat. Professional Limo rental for airport transfers in West Palm Beach offer a touch of sophistication and convenience. Makes your travel experience truly memorable.
VIP Airport Limousine Rental in Fort Lauderdale FL
On Florida's southeast coast, in the bustling city of Fort Lauderdale, noted for its beautiful beaches, vibrant arts community, and picturesque waterways. Experience luxury and refinement with VIP Airport Limo Rental Services in Fort Lauderdale FL. Whether arriving at Fort Lauderdale-Hollywood International Airport or bidding farewell to the city, indulge in a luxurious and comfortable transportation experience. With a dedicated team of professional chauffeurs, VIP limousine rentals provide impeccable service and attention to detail. As you unwind on comfortable chairs, enter a world of luxury, enjoy state-of-the-art entertainment systems, and use privacy partitions. Elevate your travel to new heights with a VIP airport limousine rental, making a grand statement and ensuring a seamless journey.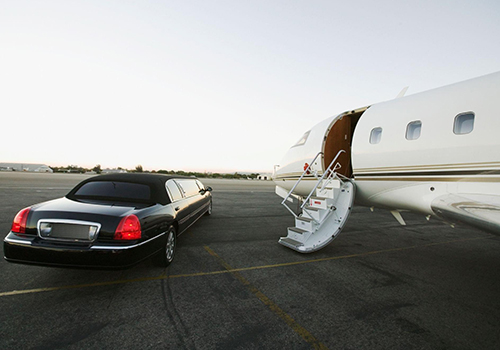 How To Book An Airport Limo in Advance?
Booking a Limo Rental for airport in Miami, FL is crucial. When planning travel arrangements, booking a limo in advance ensures a seamless and stress-free experience. Here's a step-by-step guide on how to secure your Airport Limo Reservation:
Research: Research reputable airport limo rental professionals in Miami, FL.
Compare Options: Evaluate different providers based on reputation, fleet quality, customer reviews, and pricing to find the one that suits your needs.
Contact the Provider: Contact your chosen limo rental company by phone or through their website. Provide details such as your travel date, time, airport, and any specific requirements you may have.
Service Selection: Discuss your preferences, such as the type of limo, amenities, and additional services like meet-and-greet or special occasion packages.
Get a Quote: Request a detailed quote, including the total cost, applicable fees, and payment options. Ask about their cancellation and refund policies as well.
Confirm the Reservation: Once satisfied with the terms and price, confirm your reservation by providing the necessary information, such as your name, contact details, flight details, and payment information.
Confirmation and Contact Information: Receive a confirmation of your reservation along with your chauffeur's contact information, ensuring a smooth communication channel.
Following these steps, you can secure your airport limo reservation in advance, allowing you to travel to and from Miami airport with style, comfort, and peace of mind.
Options For Airport Limo Rentals in West Palm Beach FL
For those seeking a limo rental for airport, the options for customization are plentiful, allowing you to tailor your travel experience to your exact preferences. Rental professionals provide a range of choices to personalize your limousine service. Whether it's a stylish SUV, an elegant SUV, a roomy Limousine Services, or a classic sedan. You may choose the ideal limousine that matches your style. Additionally, you can request particular facilities like Wi-Fi, cutting-edge entertainment systems, mini-bars, or even specific lighting arrangements. Some rental providers even offer customization options for decorations, such as floral arrangements or personalized signage for special occasions. By working closely with the rental company, you can customize your airport limo rental in West Palm Beach. Ensuring a unique and unforgettable journey. I Love Miami Limos provides affordable customization options for Limo Services.
Which is Cheaper, A Limo Or Party Bus in Fort Lauderdale FL?
Limo rental for Airport is the best choice for comfortable travel. When comparing a limo or a party bus, it's essential to consider factors influencing the pricing. Party Bus Fort Lauderdale Party Bus Rental often offer more seating capacity, spacious interiors, and entertainment features such as sound systems, dance floors, and onboard bars. These added features contribute to higher rental costs.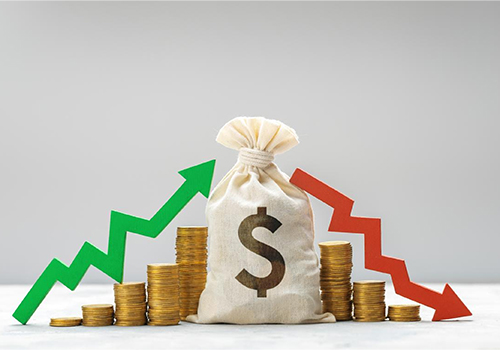 On the other hand, limos provide a more intimate and compact setting. If cost is a primary concern, opting for a limo rental may be more affordable than a party bus in Fort Lauderdale. To get accurate pricing information. Contact our rental company to find the most suitable and cost-effective option for your specific needs