Miami Quinceañeras limo service is for the people who want to treat their daughter like a princes she is. People who want to convey a perfect gesture of their love and appreciation for their daughter can do it by getting her a luxurious limo for Quinceañeras so she can arrive with style at the venue.
With the luxurious amenities and comfortable traveling experience, your daughter will be the happiest girl on her 15th birthday, and our Miami Quinceañeras limo service can help. Here's why you should get our professional service: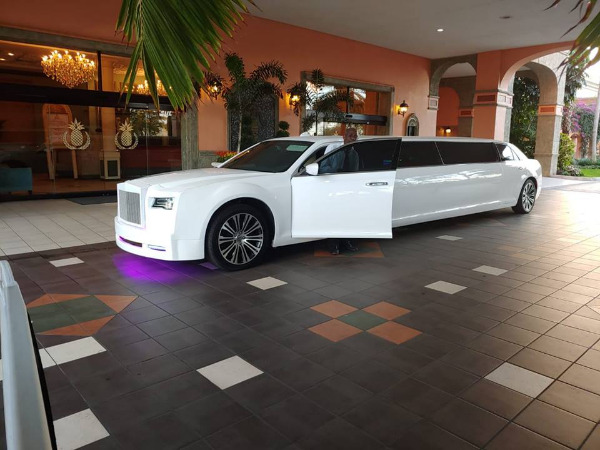 Treat Your Daughter with Luxury:
Turning to 15 years old is a big deal for both the daughter and her parents. Their baby girl is stepping into adulthood, and the level of their proudness cannot be defined in words. This makes it the perfect time when parents can treat their daughter with a luxurious royal carriage and show here how much they appreciate her being with them.
Our lavish Miami Quinceañeras limo service will provide your daughter with an outlandish experience where she will be treated like a princess. All of the eyes will be on your daughter when she steps out of a classic and stylish limo to attend the special Quinceañeras celebration in her honor.
Accommodate Your Guests With Transport:
You don't have to leave anyone out and not provide your daughter with the company of all of her loved ones. Our extensive range of limo for Quinceañeras includes 18 passengers' limo to up to 60 passengers carrying party buses. This means that you can accommodate as many passengers you want and take all of them to the venue where your daughter's 15th birthday is celebrated.
So you can take all of your guests in a luxurious yet highly comfortable transport and make them a part of your celebrations. We are sure that your daughter will admire your efforts of getting everyone she loves to attend her Quinceañeras celebrations.
Transport Everything:
Not only you need to transport a group of people to the venue, but you will also have to transport decoration items and gifts to the venue that means bigger transport. Our Miami Quinceañeras limo service can help you with that as well. As mentioned above, we have a range of big party buses which means you can adjust the gifts and small decorative items along with your guests and transport them to the venue.
This way, not only you will save the hassle of transporting everything by yourself, but you will also save a lot of transportation cost that would've incurred in hiring a van to transport the necessary stuff to the venue. Our vehicles and chauffeurs will be at your disposal the whole time the event is happening.
Make the Day Go Smoothly:
You already know that Quinceañeras is one of the lifetime opportunities to celebrate your daughter and thank her for being with you. You need to make sure that the whole event goes smoothly so your little girl can enjoy this important day of her life without worrying about transportation or seeing you making the effort of transporting everyone and everything.
Our Miami limo for Quinceañeras will make sure that the transportation from the reception or church is properly taken care of. You will not have to worry about dealing with the messy traffic, finding a parking spot or anything else that may come up unexpectedly. Your whole focus will on making sure that your little lady relishes this day and make tons of beautiful memories.
Sit Back, Relax and Enjoy:
Our Miami Quinceañeras limo service will plan a perfect route for your traveling needs making sure that your daughter, yourself and your guests enjoy this beautiful day. Our whole team of experts will work closely with you to decide on a route and time that is ideal for your transportation needs. And when it is time, our chauffeurs will be at the door welcoming you and greeting your daughter on her special day.
This way, you can just sit back in the luxurious and comfortable limo with your family, listen to some music, and enjoy the company of each other while our professional chauffeurs carefully take you to the venue. You can do the same for your guests by hiring a big limo or a party bus for them.
Let Miami Quinceañeras Limo Service Help You:
If you have made up your mind regarding getting our Miami Quinceañeras limo service, then we assure you that you and your daughter are in for a treat.
Our shiny limos with an exotic exterior and plush interior will convey a perfect gesture of your love to her.
You can just give us a call, and we will work closely with you to decide on the whole transportation plan for you and your guests.