Rent a Stretch Limo in Miami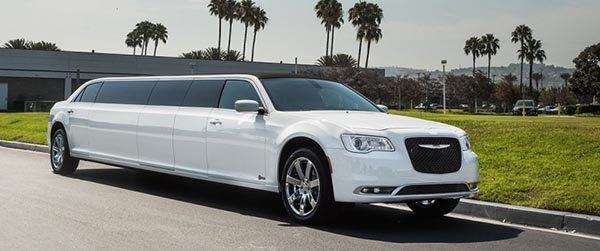 Planning a successful event or party is not a joke. You will want to organize everything to be in order before you finalize. However, one thing that can turn your ordinary event or party into one incredible event that makes a statement is to rent a stretch limo miami. With a flexible schedule and courteous driver, a stretch limo if the best option for your event transfers. I love Miami Limos is your one stop site for stretch limos. We live by expertise, comfort, quality, safety and reliable services.
Why should you rent a stretch limo for your event?
There are a variety of reasons why you need to consider renting a stretch limo for your event or party. Some of these reasons include:
Comfort and convenience
Stretch limo is extremely comfortable and a convenient way to transfer your guest from one place to another. Due to its size, which is mostly 250 inches long, you get to enjoy all the comfort at the disposal.
Seat capacity
A stretch limo can accommodate up to 18-20 people. This makes it an ideal limo for your corporate event, birthday party, anniversary, graduation, and even wedding and promos. These events need you to rent a stretch limo to accommodate your guest without the need of looking for taxis.
Amenities
Inside a stretch limo, it is well equipped with modern equipment to add to your comfort and relaxation. You get to enjoy a drink with your friend, a large TV where you can watch what you like, a DVD player, stereo and other amenities that can be found in a taxi. You also get to enjoy the fantastic sound system and an inside of a super illumination.
Easy, flexible and efficient
Once your book your stretch Limo and we have your exact date and time, our chauffeurs will arrive early to make sure you get to your event in time. They will also wait for your late if it is needed. The booking system and quotation are simple. It allows you to make the exact choice of a stretch limo that meets your needs. I Love Miami Limos is focused on providing you're the best flexible and efficient drive using our stretch limos.
Service for all kinds of client
Everyone has the chance to choose the stretch limo they want to use. We serve clients ranging from corporate executives, high profile public figures, high school teens from special events and proms and professional on exclusive trips.
The possibilities of the services we offer and the stretch limos we use are endless. With I Love Miami Limos, you can rent a stretch limo for bachelor and bachelorette parties, weddings, birthdays, Corporate and executive services, homecoming, high school event or proms or even graduations. Our team will be ready to serve you as they go through rigorous test and trains to ensure they offer one of its kind experience to our clients. No matter what occasion, we make sure you feel like a VIP once you book one of our stretch limos. I Love Miami Limos give you an unforgettable experience when it comes to riding in our stretch limos.