When it comes to prom, teens can be very sensitive about how they look and dress at this event. But another thing that has very high importance is how they are traveling to the prom. If they are taking the luxurious Prom Limo Service Miami, then they will definitely have a great time, and all of the eyes will be on them. To know why you should rent a limo for prom in Miami, have a look at some of the factors below: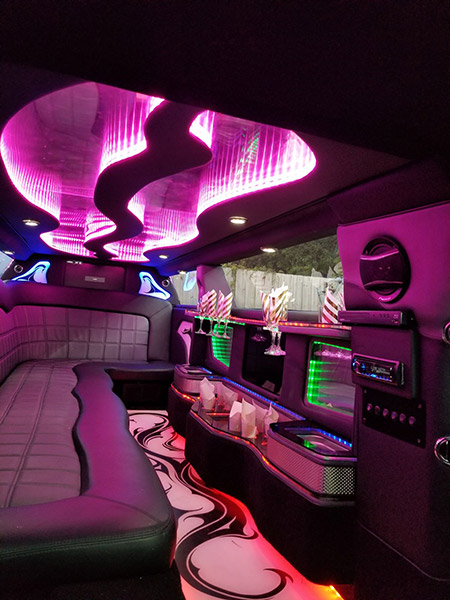 Make an Impression:
There is no denying to the fact that if you rent a limo for prom in Miami, you will be seen and noticed from miles. And what is the purpose of going to the prom if you cannot have the style along with the fun? When you rent our Prom Limo Service Miami, you will have a range of fleets to select from so you can get the one that depicts your style and matches with your personality.
And of course there is a need to make an impression with your date, she/he will definitely get surprised, and you can enjoy their emotion-filled reaction to having a whole luxurious miami limo for the night. Besides, it makes perfect sense to hire a limo as you need someone to drive when you are chilling with your friends at the back seat, a professional chauffeur can do that.
Furthermore, limos convey a sense of importance which means that not only you and your date will feel valued and important while walking on the red carpet, people will also give you attention. So that also makes it perfect for you to rent a limo for prom.
Extend The Evening:
Do you only want your whole evening to be limited to the prom? Well, it's one of the most important days of your teen life, and you surely don't want to spend all of it dancing around with your friends. Once you are done with the prom night of your school, you can extend the evening and go someplace else as well. This way, you can gather tons of beautiful memories that you can cherish for years to come.
You can hire the limo to take you from you and your friends from your homes to the venue of the prom, but that doesn't mean that you have to go back to home immediately after the prom. If you have the permission from your parents, you can take our Miami Prom Limousine to an event, party or someplace where you and your date can have some memorable time together.
And if you are taking your friends with you, you can get a party bus for prom, all of you can go to a beach to enjoy the fresh air or to a fancy restaurant to grab a bite. The gist of the matter is that you don't have to stay limited to the prom night, if you rent a Prom Limo Service Miami, you can go many places after your prom.
and here is why you should rent a party bus for prom
Hassle Free:
One of the best things that will happen to you if you rent a limo for prom in Miami is that you will not have to be a designated driver for your friends. You can just sit back, play some songs and enjoy together while the professional chauffeur navigates through the roads for you. You will not have to worry about finding a perfect parking spot as well.
Furthermore, it can be a hassle to pick up all of your friends from their homes and then take them to the prom venue but what's more hectic is to drop them off to their homes when you are tired by all the dancing. If you get a party bus for prom, you can avoid all of that, and the chauffeur will do the job for you.
Exceptionally Reliable:
You do know that if you get late for the prom, your date will not be happy, right? Well, why take this risk when you can count on our Prom Limo service Miami. You just need to make a reservation, and a professional chauffeur will be there at your doorstep to pick you up.
Furthermore, your parents will also be stress-free as you will be travelling with a responsible chauffeur who is dedicated to picking you up and dropping you at your home on time.
Get Our Prom Limo Service Miami:
So now that you have the idea of how beneficial it can be for you to simply use our Miami Prom Limousine, you are rest assured that you will have a blast on your prom. All you need to do is to give us a call and make the reservation. We will handle the rest from there.
Our team of dedicated chauffeurs are looking forward to taking you to and from your prom and making sure that you gather as many valuable memories this night as you can.