Birthday comes once in a year, and it should be celebrated like once in a year occasion. If you want to give yourself a perfect treat of luxury and fun memories this birthday, you should get our Miami limo rental services. We meticulously plan the travel of our clients who want our birthday limo service, and that's what makes all the difference in making their big day a special one. If you want to know why you should rent a limo for your birthday with our limo service Fort Lauderdale, have a look at some of the reasons below: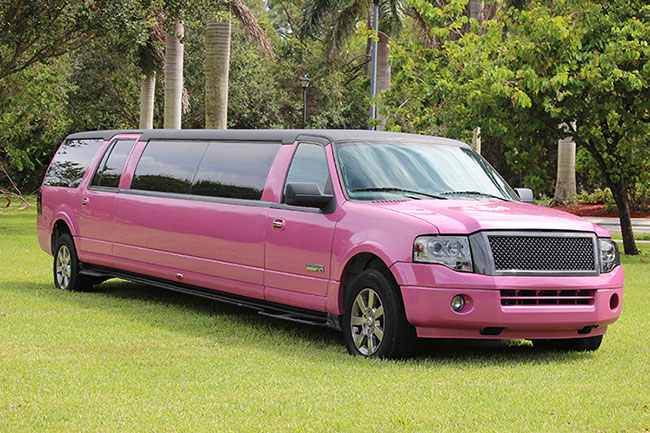 Reasons to Hire the Services of Our Miami Limo Rental:
When it comes to birthdays, everyone has the right to feel special, and you cannot expect to get a special vibe in the car you drive on a daily basis. You need something that shouts special from miles and our Limo service Fort Lauderdale is just what you need. Here are a few primary reasons why you should rent a limo for your birthday:
Feel Extra Special: When it is your birthday, it should be all about you. The day comes once in a year, and you should have all the thunder. That is the reason that you need to do things that will make you feel special, and you can remember that day and feel special all year long till your next birthday. So when talking about special, hiring a limo is the best thing that comes close to feeling special. With our Miami limo rental service, you will be having an extraordinary birthday because our shiny limousine with a well-mannered and uniformed chauffeur will make sure you have the best birthday celebrations.
Travel in Style: Birthday is all about style. Having an elegant suit or dress, expensive bottle of champagne and a custom designed cake with beautiful frosting are necessary but what's more important than these things is to travel in a luxury. When you are going to the restaurant or at the venue of your birthday, it is important that you look completely different from the rest of the crowd and the best way to do that is to rent a limo for your birthday and arrive with style in it. Our limo service Fort Lauderdale will help you make a perfect arrival. The lavish exterior and outlandish interior of our limos will make your guests go wow. And the uniformed chauffeur opening the door for you is something you deserve on your birthday.
No Need For Designated Driver: When you are travelling with your family on your birthday, then someone from your family will have to be a designated driver. Their job will be to take you around from one place to another. Do you really think that they deserve to miss all the fun you are having at the backseat with the rest of the family members or friends? So why not relieve them from the driving duty and have fun together? Just rent a limo for your birthday through our Limo service Fort Lauderdale and leave everything to our well-trained chauffeur. He will make sure you and you family/friends have the best time of life on your birthday.
Visit Many Different Locations: When you want to have the best time of your life on your birthday, you would want to hit different places at one night so you and your guests can have a loads of fun. But coordinating the travel between multiple guests can be a hassle. Some may arrive at the place before you, and some may arrive late. Well, a big limo can fit many people at once which means you can rent a few of our limos or a party bus to coordinate the travel between multiple guests easily. This will ensure that you and your guests arrive at a place at the same time.
Make The Day Memorable: Birthdays come and go every year but do you remember all of your birthdays? Well, why not make this one a memorable birthday that you can cherish for a lifetime? You can get our Miami Limo rental service and make your birthday worth remembering. With a spacious and luxurious limo, you can invite the close friends and family members to go out with you and spend the rest of the time partying either in the limo or someplace special. You will not even have to worry about your ride back home; our chauffeur will stay with you as long as you want.
Bonus Tip: If you don't have a birthday coming, but a friend or a family member has a birthday around the corner, you can surprise them with a limo. Take them out at a fantastic evening by hiring our limo service Fort Lauderdale and make them remember and cherish their birthday for years to come. This way, not only your surprise will be the best one they will get on their birthday; they will definitely appreciate you doing this for them.
So these are some of the reasons you need to get a limo to make your birthday or the birthday of a closed one very special. Just make sure to hire only from a well-reputed limo rental like our Miami limo rental to make sure you have a perfect fun blast on this special day.
We also have an article of why you should rent a party bus for your birthday

Get Our Limo Service Fort Lauderdale Now:
We have a variety of limos for your birthday, ranging from an escalade to a party bus. This means you have complete freedom to choose the fleet you want for your birthday or someone close to you. Due to the massive demand of our fleets, you will have to make a booking in advance so we have enough time to plan your birthday travel meticulously.
Just give us a call and get the booking, we are right here waiting for you!